Gemeinsam haben wir die hochverschlüsselte und sichere Community der Zukunft entwickelt.

Wir sind Veteranen in den Bereichen Healthcare & Industry mit ausgezeichneten Kompetenzen in Bau, Entwicklung und Schnittstellen; alles auf garantiert höchstem Datenschutz-Niveau.

Aus diesem Grund haben wir VITIM entwickelt. Vitim bietet hohe Benutzerfreundlichkeit in der einfachen Handhabung wie ein Lego System; gleichzeitig ist Vitim zu jeder Zeit verschlüsselt und sicher. Sie besitzen volle Kontrolle und Übersicht über Ihre Dokumente, Video, Kommunikation und Zusammenarbeit.

Unser Ziel ist es, eine sichere Community Software zu entwickeln, die Privatsphäre wahrt und Cyberattacken keine Chance lässt.
Herr Daniel Wattenhofer | CEO

St. Gallerstrasse 85
8853 Lachen
Schweiz

dani.wattenhofer@vitim.ch
https://www.vitimway.ch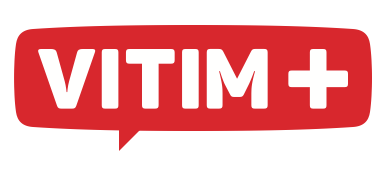 Produkte
Vitim Cloud Product & Cloud Service Produkt Detail anzeigenProdukt Detail verbergen
Beschreibung:

We are building high secure private Community-, collaboration-communication technologies of the future.

We are Healthcare & Industry Veterans with proofed skills in engineering, scientific, development and operation; drawn together by a shared vision of protecting civil & company liberties online. This is why we created Vitim, an easy to use and high secure Community Cloud Service with state of the art built-in end-to-end encryption, full control over your documents utilizing video-, and collaboration-communication. Our goal is to build a high secure Community-Collaboration Software suite which respects privacy and is secure against cyber-attacks or profiling like big US Company do.
Kategorien:

Allgemein Business Analytics, Allgemein Internet der Dinge (IoT), Allgemein Collaboration, Medizin Software, Allgemein Sicherheit
Link: