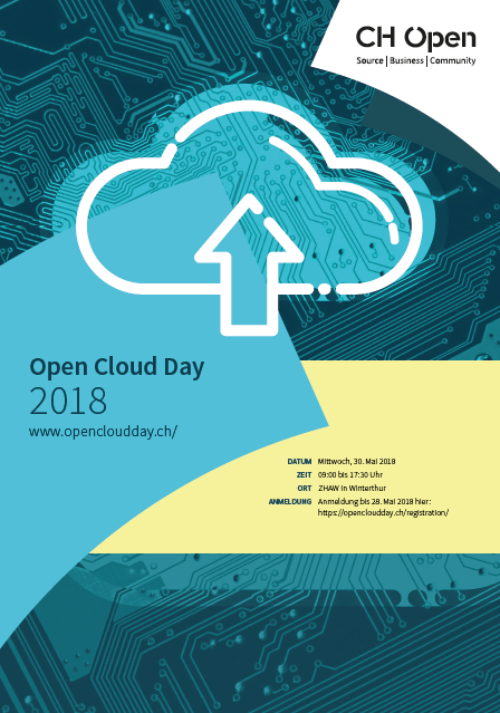 Open Cloud Day 2018
Wednesday, the 30th of May 2018 at ZHAW in Winterthur
Cloud Computing plays an important role in the digital transformation of businesses and public administration. To take full advantage of clouds, they should be open in a way that fair competition between cloud providers depends on the ability of users to move information and services from and to providers without undue hindrance. Cloud services must therefore be transparent, interoperable and non-discriminatory.
Open Cloud Day is organised by CH-Open together with ZHAW School of Engineering and provides information on open cloud technologies and standards with a wide range of presentations and workshops. The event addresses current important cloud issues, such as security, interoperability, andefficiency, and provides an opportunity for personal exchange with experts.
Program
Register now
www.opencloudday.ch
Programm_OpenCloudDay18 PDF, 3 MB