Innovative marketing solutions using digital wallets.

Coupons that work
Events to remember
Loyalty cards that get used
Gift cards with your latest balance
+ more!

Easy to create. Easy to remember. Easy to use.
No app to develop, maintain & promote.
Smart alerts - at the right time & place.
Multilanguage. iPhone & Android.

We have everything you need for effective & measurable mobile consumer engagement with your customers or staff.
Mr. Andrew Phillips | CEO

Avenue du Tribunal-Fédéral 25
1005 Lausanne
Switzerland

andrew.phillips@flonsolutions.com
http://www.flonsolutions.com


Products
EventPass Product & Cloud Service show product detailhide product detail
Price:

<50 guests = FREE
50+ guests = 20-40c per guest
Paid events = 5% ticket price
Description:

An interactive experience for any event
Everything in one place on your smartphone

Latest event info - interactive agenda, presentations, videos
See who's coming - One-click Confirmations, Speakers, Attendees, contact info
Feedback - surveys, leads, follow-up
Getting there - Maps & instructions
Things to do - Before, during & after

Easy distribution - Invitation Email, URLs, QR codes
Free & Paid Events

MICE - Meetings, Incentives, Conferences & Events
Weddings & Parties
Technology:

iOS Android AppleWallet HTML5
Categories:

General Marketing, Business Intelligence, Software-as-a-Service (SaaS), General E-Commerce, General Sales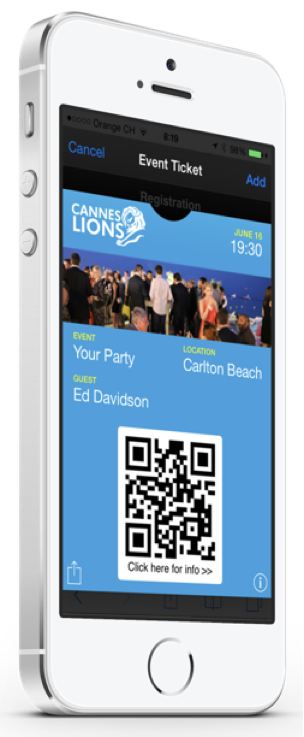 TeamPass Product & Cloud Service show product detailhide product detail
Price:

<50 users = FREE
50+ users = 40c per user / month
Description:

A mobile experience especially for your Team
Without needing to develop your own App

Everything in one place
Dynamic, individual & secure

Easy logins
Team discounts
Office news
Presentations
Maps & contacts
Direct messaging
Special alerts

HR Info
Staff schedules
Timeclocking
IT Help Desk
Visitor management
Meeting Rooms
Hot Desks
Events
Technology:

iOS Android AppleWallet HTML5 Ximble
Categories:

Time Tracking, Sales Management, Reporting, Collaboration Portals, General Content Management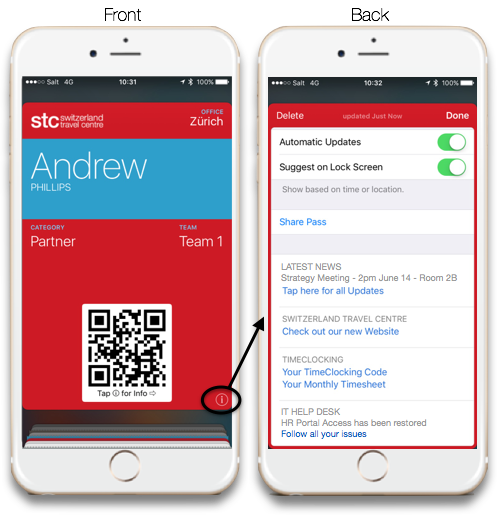 InfoPass Product & Cloud Service show product detailhide product detail
Price:

<50 users = FREE
50+ users = 20-40c per user / month
Description:

Everything in one great place
Interactive digital brochures, vouchers, coupon books + more
Always up-to-date. Smart alerts.
Packed full of info + links.

Destinations - Hotels, Cities, Countries
Transport Info - Cars, Trains, Flights
Experiences - Guided Tours, Sightseeing, Restaurants, Hiking
Brands - Luxury, Retail
Companies - Product Info, Brochures, App promotion
Real Estate Listings
Collectibles - Sports, History, Events
Technology:

iOS Android AppleWallet HTML5