Climate Services has developed an interactive online platform to quantify CO2 emissions, in collaboration with a Swiss engineering school. The purpose of the platform is to provide companies and organizations with a management tool to integrate CO2 issues in the daily decision-making process, identify advantages and risks related to CO2 and inform about the most attractive reduction projects.
Mr. Stefano Gilardi

Passage du Cardinal 11
1700 Fribourg
Switzerland

Tel +41 26 508 58 35
stefano.gilardi@climate-services.ch
http://www.plateformeco2.ch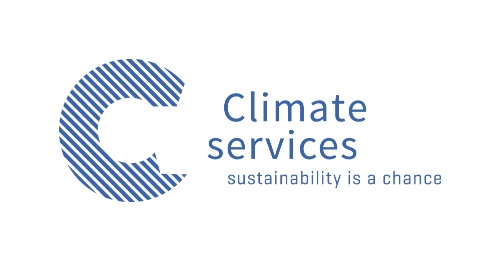 Products
Platform CO2 Services & Consulting show product detailhide product detail
Price:

Starting at CHF 2000/year (Annual access fee from depending on company size)
Description:

Climate change poses challenges but at the same time provides also great opportunities for companies and organizations. The CO2 platform is a simple and effective tool which allows to measure CO2 emissions according to the ISO 14064 standard. When you decide to reduce your CO2 emissions, the CO2 footprint will be your first tool helping you better understand your sources of emissions, make good investment decisions and measure the impact of your actions.
Categories:

Energy, Mobility, Risk Management, Building Automation, Business Process Management / Workflow