CAOS ltd. was founded in April 2019 in eastern Switzerland as an open core software company. CAOS focuses on two primary fields of work. First of it is the cloud native operations of applications and services where it also creates tools to automate the software lifecycle including operations. The second part is strongly committed to the general topic of identity and access management. CAOS has yet to release it's Cloud Native IAM. The IAM is optimised for decentral operations. Think of it like Gitlab, you can install it by yourself and own your data.
In both topics CAOS provides Engineering, Operations and Consulting Services.
As of today CAOS is fully owned by its founders and employees and fully self financed.
Mr. Florian Forster | CEO

Teufenerstrasse 19
9000 St. Gallen
Schweiz

florian@caos.ch
https://www.caos.ch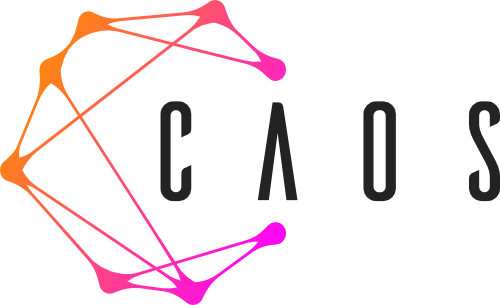 Products
ZITADEL Product & Cloud Service show product detailhide product detail
Description:

ZITADEL is an OpenSource Cloud Native IAM developed and maintained by CAOS Ltd. The IAM has a strong focus toward industry standards and provides you with modern API's and federation protocols such as OpenID Connect and OAuth 2.0. To especially support "service provider" use cases, ZITADEL provides the possibility to grant third parties the rights to manage their access rights on their own. Furthermore ZITADEL is built around a rock solid long term audit trail, where all system operations are protocolled.

CAOS offers ZITADEL as a shared cloud service in the form of ZITADEL.ch which is operated out of Switzerland. By default the data stored in ZITADEL.ch are stored in Swiss Data Centres. ZITADEL.ch provides a subscription based pricing model where companies carry no financial risk from scaling efforts.

For customers with greater separation requirements it is possible to run ZITADEL in private- or public cloud environments. We call this offering ZITADEL Enterprise (license) and ZITADEL Enterprise Cloud (managed service).

Hosting:

in Switzerland
Categories:

General Security, Application Security, Software-as-a-Service (SaaS), «swiss hosting», General Development