Bity SA is a Swiss Bitcoin broker providing fast, easy & secure access to Bitcoin for individuals & companies.

ON & OFFLINE: You can buy, sell and manage your Bitcoin online on our website - bity.com. We also have a number of BTMs (Bitcoin cash machines or ATMs) located around Switzerland.

EASY & FAST : You can buy or sell up to 250 EUR/CHF per day up to an annual limit with simply your phone verification. Payment options available include SEPA, SOFORT and Bank Transfer.

CONVENIENT: Manage your assets with Bity's secure smartphone app, and add a layer of physical security with our Bity Card. (available soon)

SECURE & REGULATED: Bity is 100% developed, hosted and regulated in Switzerland. It holds the highest standards for privacy and regulatory oversight.

Mr. Braud Romain | CoFounder

Rue des Usines 44
2000 Neuchâtel
Switzerland


Products
Bity Card Product & Cloud Service show product detailhide product detail
Price:

Registered users of bity.com
Version:

V1.0
Description:

You no longer need to be an IT expert to use Bitcoin.
Keep control over your bitcoins through your Bity card and manage them from your smartphone.
The best solution for security and simplicity.
Technology:

Bitcoin - Blockchain
Categories:

Banking Systems
Link:
Bity Kiosk Product & Cloud Service show product detailhide product detail
Version:

v3.0
Description:

This Bitcoin cash machines or Bitcoin ATMs are located around Switzerland. It remains one of the easiest way to acquire or sell bitcoins in Geneva, Lausanne, Montreux.
Categories:

Banking Systems, Sales Management, Automation Technology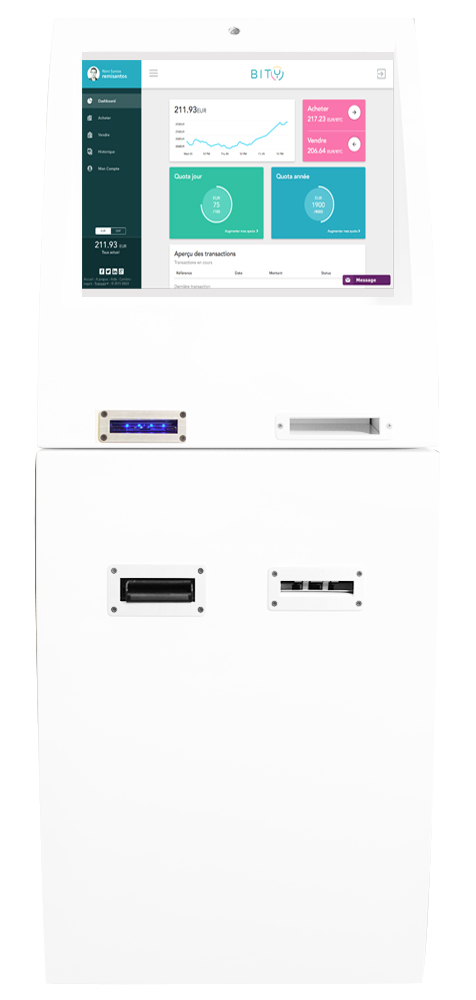 Bity Web Product & Cloud Service show product detailhide product detail
Price:

free registration
Description:

Bity Web is the Swiss gateway to convert and store traditional currencies into digital assets.
Buy & sell online cryptocurrencies ( like Bitcoin or Ether ) and get an easy access to decentralised crypto services
Technology:

Bitcoin Blockchain crypto currencies Digital assets
Link: