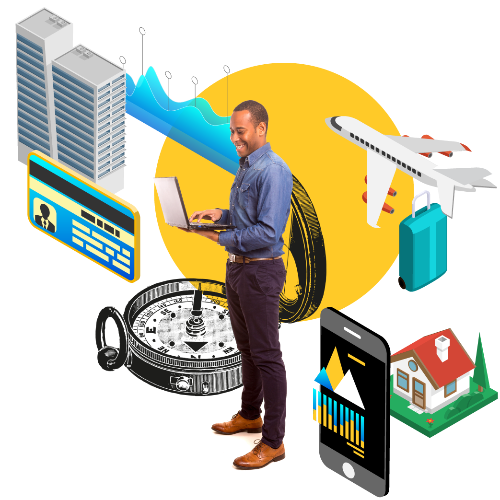 Appway has released Client Update, a new solution to support financial institutions in delivering personalized, holistic, and smart management of client updates and account maintenance. This solution complements Appway's existing offering, which includes Onboarding for Wealth, Regulatory Reviews for Wealth, Digital Mortgage, and Digital Banking Platform.
Client Update offers a combination of Appway's best-fitting business components, workshops, and services to empower financial institutions to accompany clients through their financial journey and deliver an empathic customer experience across products, services, channels, and lines of business.
Today's private banks, wealth managers, broker-dealers, multi-family offices, and universal banks are increasingly faced with customers' growing expectations to have banks on their side, supporting their financial decisions and seamlessly managing their changing circumstances.
Whether dealing with major life moments—new additions to the family, buying a house, opening a business—or smaller changes like a new address or change in country of residence, clients all look for one key thing: a trusted advisor who takes care of their financial journey as conveniently and competently as possible.
Client Update consolidates data from multiple channels, sources, and systems into a unique point of contact for advisors, enhancing their ability to manage material changes and facilitating cross-departmental collaboration with subject matter experts to solve multifaceted changes. Relationship managers have a comprehensive overview of client context (including data, archived documents, accounts, products, and services) to deliver proper account planning at the very moment of any change.
Using data, employees track dependencies and holistically assess the impact of a single material change on a client's overall situation (such as relationships, parties involved, and related accounts), improving internal efficiency and teamwork across departments.
Advisor productivity is further boosted thanks to smart dashboards that enable assessing, monitoring, organizing, and predicting approval paths to decrease operational times and minimize risks. Clients are served in a timely and hassle-free manner, strengthening trust and loyalty toward their financial firm.
Appway Client Update will be presented on stage during the In|Vest 2019 conference in New York City on July 16-17. For more information and to join this event, click here.
Appway will also demo the new solution Client Update during its October 17th webinar, Empathic Banking: How to Be on the Customer's Side, Boost Advisor Productivity, and Enhance Operational Efficiency. To join this webinar, register here.