Software Development -Customized Solutions
Whether development of individual software, dedicated modules or customized additions, whether development of interfaces or seamless integration, Allix has the wealth of knowledge and methodological competence needed in the various fields for ERP- , APS- and DMS- solutions, and can provide you with impressive results.
Herr Christian Hoffmann | CEO

Ahornweg 4
5004 Othmarsingen
Schweiz

Tel +41 56 511 79 77
info@allix.ch
https://www.allix.ch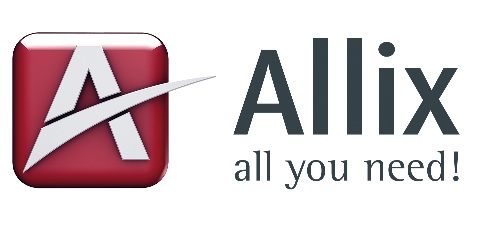 Products
All.PPS Product & Cloud Service show product detailhide product detail
Price:

from CHF 3'900.-
Version:

2.5
Description:

All.PPS – Excellence in Production Planning
The production, planning and control system, All.PPS, is revolutionizing production control for small and medium businesses in the industrial environment. The solution developed by Allix is completely integrated into the ERP- platform PROFFIX. Its intuitive interface, slim design and integral features make this solution completely captivating.
Technology:

.net
Categories:

.net, General Enterprise Ressource Planning (ERP), General Industry