Icontel entwickelt massgeschneiderte, web-basierte Geschäftslösungen und berät Firmen in IT-strategischen Belangen
Herr Werner Mattes

Brandschenkestr. 51
8002 Zürich
Schweiz

Tel 044 288 9999
info@icontel.com
http://www.icontel.com


Produkte
ping (Portal for Intern. Guarantees) Product & Cloud Service Produkt Detail anzeigenProdukt Detail verbergen
Preis:

ab CHF 72'000
Version:

N/A
Beschreibung:

Ping ist ein web-basiertes Treasury Management Tool für die Abwicklung von Bankgarantien von multinational tätigen Unternehmen
Technologie:

N/A
Kategorien:

Risk Management, Banking Systems

SwissAuditor Product & Cloud Service Produkt Detail anzeigenProdukt Detail verbergen
Preis:

CHF 35 pro Benutzer und Monat
Version:

N/A
Beschreibung:

SwissAuditor ist eine Software-Applikation zur Planung, Durchführung und Auswertung von Audits (Datenerhebungen, Zustandsabklärungen, Konformitätsprüfungen, Umfragen etc.
Technologie:

Software as a Service (SaaS)
Kategorien:

General QA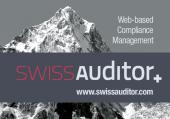 wy.by Product & Cloud Service Produkt Detail anzeigenProdukt Detail verbergen
Preis:

On request
Version:

2.7
Beschreibung:

Make your website a booking and reservation system for your rental objects and profit from the growing e-commerce trend. Let your customer directly book the rental objects in the internet. Manage your bookings via internet and have an overview of all your reservations and bookings at the different locations, whether booked online, by telephone or on-site.

The whole software solution is ready to be used online by you and your employees. You can use it immediately without investing in soft- and hardware. All you need is an internet connection.

The enhancements of the system are mainly based on customer requirements.
Technologie:

N/A
Kategorien:

Allgemein E-Commerce