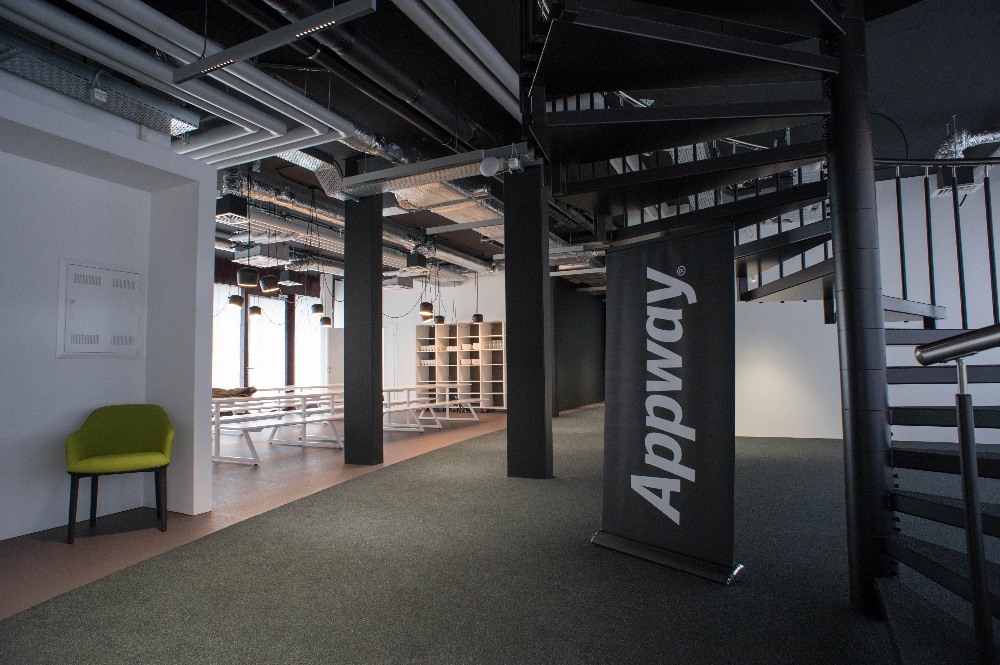 Appway has moved to a new office in Chiasso, which will serve as one of the company's two research and development hubs, the training campus for Appway Academy, and a base for partners and clients to meet with analysts and experts in Ticino.
Located on the Centro Valsangiacomo, Appway's second-largest facility has three floors and 2,000 square meters of space. It features an urban loft design with large open workspaces and natural lighting. Appway Academy's dedicated training center is large enough to host up to 100 trainees, and is already holding a variety of courses for clients, partners, and employees.
Appway plans to keep recruiting engineers from top universities to join the workspace in Chiasso and its other offices around the world. Andrea Buzzi, head of the Chiasso office and head of Solutions states, "We are committed to Chiasso because of its strategic positioning—close to important European financial markets, easily reached by international clients, and near major universities in Ticino and Italy."
Hans Peter Wolf, Appway's CEO and founder continues, "Since 2006, Appway has been expanding in Ticino. We're very happy that we have succeeded in establishing an advanced technology workspace in the Italian-speaking part of Switzerland to further cement our presence in the region."
To celebrate the new office opening, Appway will host a celebration on Thursday, June 8th, starting at 5pm for the press. It will include a presentation of the newly released Appway 7, as well as speeches from Hans Peter Wolf and the mayor of Chiasso. The apéro and barbecue will be accompanied by music from Radio Gwendalyn.
Learn more about Appway on www.appway.com